© 2022 Red Hot Red Erotica 
The most challenging part of creating stories with my friend, Sabrina, isn't the writing…it's getting distracted with her photography.
While going through my collection of her artwork, looking for pictures for our story, I get lost in a flood of endorphins. She does an amazing job of capturing her desires…her sexual hunger. For me, it is impossible to view her work and not feel overwhelming desire to pleasure her, to satisfy her, if only for a moment. This fantasy story is about Red and me having a threesome and more with Sabrina.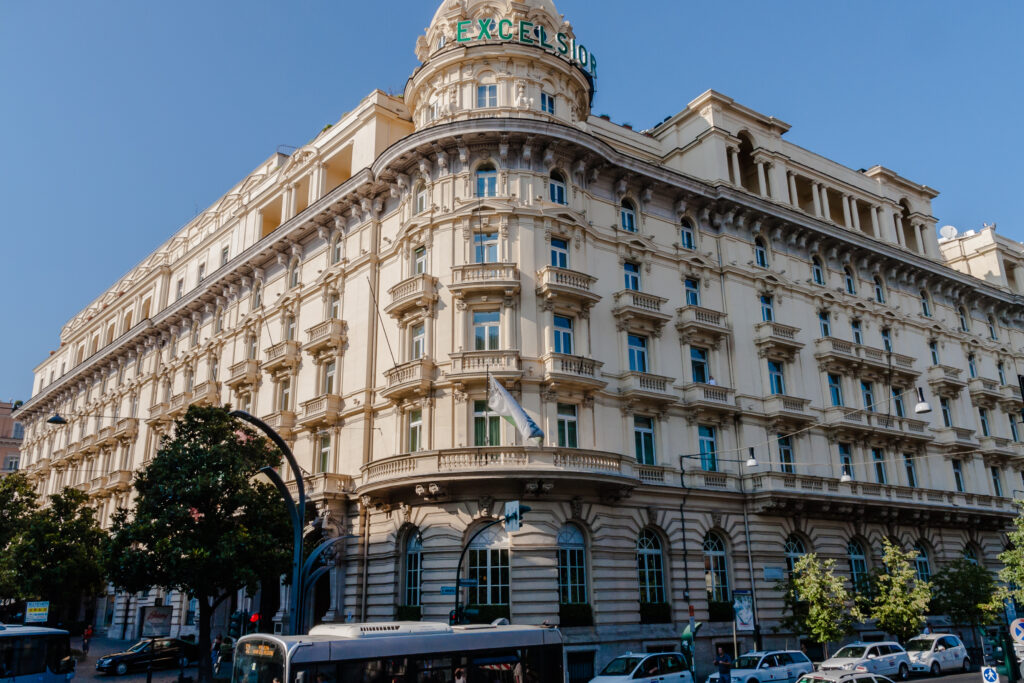 Red and I planned a trip to Europe. Rome is one of our favorite cities and we've been several times. We love to stay at the Westin Excelsior. We invited Sabrina to join us for some fun, fully intending to seduce her. She took the train to meet us one morning and we excitedly awaited her arrival. We greeted her in the hotel lobby, having the bellman take her belongings to our room, and we whisked her off to the hotel restaurant to catch up. While I had played with Sabrina before, this was the first time Red was meeting her. Sabrina is very attractive, and I could tell Red was getting a lady boner as they got acquainted.
Red decided that I would treat them both to services at the hotel spa. She wanted some girl time, and I could tell that she rather enjoyed making me wait for them. I was just fine with that because anticipation fuels my desire. Afterward, Red texted me that they were now at the hotel bar and wanted me to join them.
When I walked into the bar, I caught site of them, sitting at a table. They were both aglow. I wasn't sure if that was from the spa treatments or from the romance that was happening. Maybe a bit of both.
And then, my suspicions were confirmed when they started to kiss.
I was tempted to let them be and watch where this might go, but I was too aroused and wanted to participate. "Wow! That is hot," I said announcing my arrival. Sabrina gave a smile and Red replied, "You like that little show?" "Mmmm…yesss," I said, now giving Red a kiss. Without missing a beat, I turned to Sabrina and kissed her too. I took a seat, across from them, and soaked in the beauty of these two women. "I don't know what I did to deserve this, but two of you are unbelievably sexy."
As we sipped our drinks, we formulated a plan for the evening. A local sex club would be fun, but before that, I suggested that we go to our room and play. The three of us were horny and wanting to get naked. The trip to our room was fun. We were petting each other in the elevator and after the other occupants exited, Red and Sabrina started to kiss while my hands caressed their bodies. Red grasped Sabrina's breasts with one hand and at my cock with the other. The elevator door opened at our floor. As we stepped off, an attractive couple, waiting to get on, eyed us with keen interest. As we walked past, groping each other, the woman gave a sly smile and the gentleman's head turned to watch us as we headed to our room. We could hear her reprimand him as he was gawking instead of getting on the elevator with her. The girls couldn't help but giggle.
We entered our room, and the ladies could see I was busy while they were pampering earlier. Sabrina's bags were arranged so that she could conveniently access them, flowers were arranged in the suite, and bedroom music was ready to complete the sexy setting. I have a nice playlist of music from Sabrina that is perfect for the bedroom.
We started slow and sensual, taking turns kissing each other.
Red unbuttoned Sabrina's blouse, caressing her bare skin, as my hands firmly held Sabrina's hips, and I kissed her neck from behind. Sabrina wore a skirt. I found the zipper, opened it, and slid the fabric down her hips, over her voluptuous ass. Now wearing only panties and bra, I pressed my body against her backside, while my hands traced the lines of her lingerie. Sabrina reached back to grab my cock, while Red continued kissing her.
Sabrina sat on the bed. Standing in front of her, I proceeded to peel off Red's dress, kissing and caressing Red in the process. There was a pile of their clothes on the floor, my brain made it a dramatic film scene, as passionate, hot sex was about to happen. My clothes soon joined the pile.
Red and Sabrina were both on the bed, kissing, fondling breasts, hands and fingers gliding over pubices, pressing on vulvas. My mouth was watering and my cock swelling, as I stood bedside, watching these two feminine beauties.
"Sabrina, I want to watch you sucking his cock," Red requested.
Sabrina, on her knees, crawled to the edge of the bed. She looked up at me, as she began to take me in her mouth, licking my shaft, cupping my balls. I bent down to kiss her, then pressed my cock back into her mouth. She has skills and took me all the way down her throat.
I was mesmerized watching her, though I needed to cool down, so I asked Sabrina to go down on Red, with her ass up at the edge of the bed. As she pleasured Red, I knelt and ate Sabrina's pussy from behind. I couldn't resist giving her perfectly round ass some firm whaps with my hand while my tongue explored her labia, clit and vaginal opening. Her scent kept my cock rock hard and wanting more. She was visibly aroused, pussy lips glistening, and I used her wetness to glide my cock on her vulva and clit. Then, pressed my cock into her very wet, warm, desirous pussy, held her hips and gave her long slow strokes, while she continued eating Red's pussy.
Sabrina started to moan, and I could tell it was difficult for her to continue eating Red while feeling her own pleasure from the fucking I was giving her. "Red, let's have Sabrina lie on her back, so you can ride her face to your liking," I suggested. Now Sabrina didn't have to work. Red rode her, rocking her hips to feel Sabrina's tongue and soft face where she wanted, while I teased Sabrina's breasts and went down on her.
Licking her inner thighs, sucking on her labia and clit, fingering her…I explored every inch.
Sabrina let out a gasp as I found the right pace and pressure. Her vagina clenched on my fingers as a wave of orgasm hit her. Her pussy was gushing, and she came on my mouth.  
Intent to get them both off, I put Red on her back, eating her pussy the way she likes, while Sabrina kissed her, fondled her breasts and sucked on her nipples. As Red began to moan with increased arousal, I mounted her missionary, reached a hand under her ass and pressed my fingers back and forth across her erect clit as I fucked her. Red was quiet, face flushed as I felt her shudder with orgasms.
Now the women had me on my back. Facing each other and kissing, Red rode me cowgirl and Sabrina sat on my face.
My hands first grasped Red's hips as she humped me, and then Sabrina's hips and ass as she pressed her vulva into my face. The audio track alone was enough to put me over the top. Sabrina's pussy gave a squish-squish sound as she rocked her hips on my face and Red's pussy slurped as my cock thrust in and out. When I came I couldn't but help think this is the way I'd want to die when the time comes…pure bliss.
This was all quite sensual. Being the first time that Red and Sabrina had met, I thought it was going splendid and was wanting to tap into Sabrina's more submissive side. "Well, I've made a mess of you, Love," I said to Red. She was now lounging on the bed, cum dripping from her well used pussy. "What are we going to do about that?" I mused. Looking at Sabrina, I directed her, "Sabrina, be a dear clean my cum from Red's pussy, with your mouth." In her sensual way of movement, Sabrina crawled between Red's legs, and licked and sucked her pussy clean. Grasping locks of Sabrina's hair in one hand, and another hand firmly on her throat, I tilted her head back.
"Mmm…such a hot little slut you are," I said and kissed her.
By now it was late afternoon. We had plenty of time to freshen up and have a light dinner before prepping for the sex club. Red was wearing black leather and lingerie, stockings, heels, and mid-thigh coat to conceal her sexy get up while enroute to the club. Sabrina wore heels, a little black dress, leaving most of her private parts exposed and a cute jacket that barely covered what the dress left exposed. I wore a suit and tie.
We talked about what we would like to experience at the club. Red and I were both in a dominant mood and asked Sabrina to share her desires for the evening. "I want you to be in total control of me and do what you please. I want you to choke me and spank me and I want you to dirty talk to me. And I do love anal A LOT," she confessed. "Hmmm…then you will be our submissive for the night," I declared.
We arrived at the club, with our bag of toys and things that we would need for the evening. Sabrina was between us, all of us holding hands, as we entered the club. We found a comfortable spot to relax while we had a drink and did some people watching. There were attractive patrons, and many were glancing our way. I knew it wouldn't be long before we had an eager audience with what we intended for our submissive Sabrina.
We made our way to one of the playrooms. Removing my jacket, and the ladies', I set them aside.
Sabrina's dress revealed her breasts, nipples, and beautiful round ass.
There was music with a beat and tempo setting a dance mood. Red and I sat on a play bed. "Sabrina, dance for us," I requested. She gave us quite the show, moving close, allowing us to touch her, and being a tease. I stood, danced with her for a moment. Then, from behind, pulled her tight, my hands caressing her body. Slowly, I pulled her dress off, kissed her, and requested she do a catwalk. We felt the eyes of others and I knew that her display would draw others close. She strutted with the purpose of a runway model, turned and walked back to us, joining us on the bed. It was time for sex with Sabrina.
Red and I explored Sabrina's body, kissing her, caressing her breasts, pulling and sucking her nipples and I went down on her, eating her to orgasm, warming her up. I stood before her, my cock hard and wanting her. As she lie at the edge of the bed, legs in the air, I put of foot next to her on the bed for leverage and pressed my cock into her. She looked up at me with desire. I put my hands around her neck, squeezing just enough for her to feel light-headed. She closed her eyes, and I fucked her hard.
There was much to do with Sabrina. "I want you ass up face down, at the edge of the bed," I requested.
I proceeded to spank her, taking my time, until her ass cheeks showed red.
I rubbed her skin to take away the sting and started to eat her ass. All the while, Red sat in front of her, Sabrina's head in her lap, stroking her hair. I playfully bit at her ass cheeks and ran my tongue across her rim.
I took lube and a butt plug from our toy bag and worked the plug into Sabrina's ass. Now standing bedside, I beckoned her to turn toward me. "I want my cock in your mouth," I instructed. She obediently unfastened my belt, unzipped my pants and eagerly took my cock in her mouth. Not missing the opportunity, Red donned her strap-on, removed Sabrina's butt plug, lubed up the dildo and began pegging her in the ass while Sabrina took my hard cock into her throat.
Now, people were close and watching. Men approached asking to join. Red took control of the situation, qualifying them, "Show me your cock." Red wanted Sabrina to be stuffed, so she held out for a thick, well-endowed cock.
Red found what she was looking for and was now stroking the large cock of an attractive man.
"Sabrina, come," she instructed, pointing to the floor in front of the man. Sabrina knelt and took the large cock in her mouth, sucking him hard. Sabrina's cunt was dripping. Red had the man recline on a sex chaise next to the bed and instructed Sabrina to mount him. As his cock entered her, she gasped with pleasure at his thickness, feeling it stretch her. The chaise provided the perfect angle for Red to continue fucking Sabrina in the ass, while she rode the big cock and continued sucking on mine.
Sabrina was a hot mess. She was gasping and moaning. The floor was a mess as she had squirted. I finished, coming in her mouth, and the man came on her ass.
Red was gleeful, loving the show and being dominant with Sabrina. She added a nice touch, requesting that Sabrina get us a fresh round of drinks before allowing her to clean up. Meanwhile, Red was wanting more, and beckoned others to satisfy her. She was not disappointed.
It was early morning before we left the club. We took Sabrina back to the hotel, providing her aftercare and looking forward to having her in our bed. Ohhh…and then there was the attractive couple from the elevator…but that is a story for another time…
© 2022 Red Hot Red Erotica