© 2022 Red Hot Red Erotica
There is male pride and bragging rights when a man makes a woman cum.
Personally, I delight in making my partner cum. It provides me huge satisfaction. Spoiler alert…Red and I are long time partners, and I do not make her cum every time. Early in our relationship, I would try harder…and not get a better result. Now I feel more skilled at staying in the moment and enjoying the experience, whether she pops or not. "Keep the ego in check and do not put pressure on her to cum. She's enjoying our intimate experience," is a little self-talk to remind me. A recent session was one such occasion.
In the sage words of Dan Savage, "Fuck first, then eat." It was nearing dinner time, though the sex guru's words echoed in my head. I wanted to treat Red to a sensual sex that I was sure would get her rocks off.
My idea was to try something new with our massage table. I set it up low enough so I could straddle table with my feet on the floor and planned to ride it like a horse with her in front of me. I have a favorite bedroom playlist to set the mood. The scent of coconut massage oil added to sexy vibe. A towel to wipe my hands and a bottle of lube that works great for genital massage and penetration. One fully charged Magic Wand. All at the ready.
She started face down on the table. I straddled her, massaging her neck, shoulders and back, taking my time, feeling her melt into the table. I moved to her legs. This wasn't just a once over as a precursor to sex. I took my time, finding knots, keeping my touch firm, but not to intense, then easing into more sexual sensations, sucking on her toes, massaging her ass, then using the lube to massage her vulva, clit, and finger her.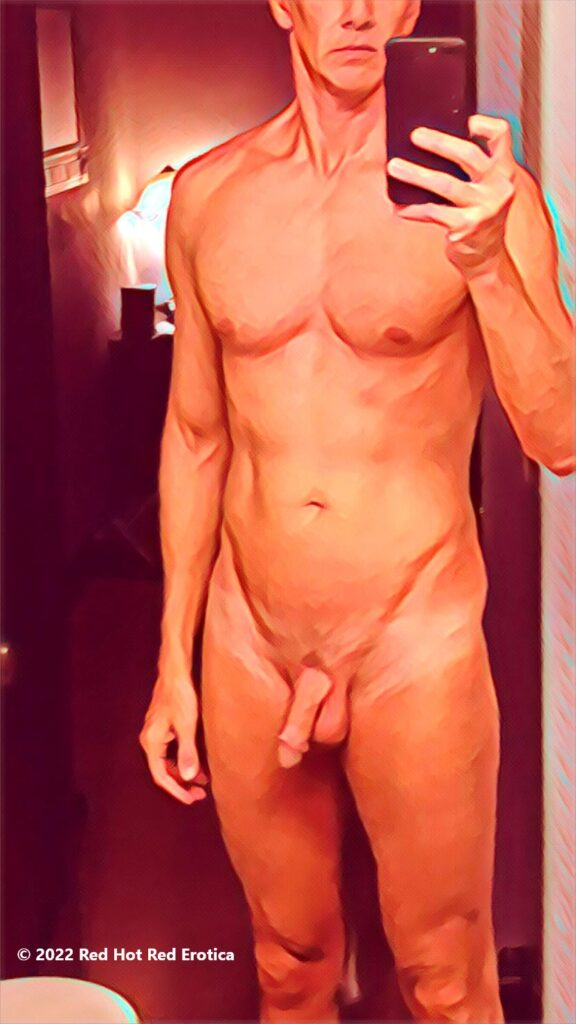 As she moaned her approval, I had her sit up and I mounted the table behind her, so she was leaning back into me…a little table riding. I used a generous amount of coconut oil to massage her breasts, underarms, and top of her thighs as she leaned back into me. I swirled my hands slowly around one breast at a time, squeezing, circling. "That feels so good," she said moaned.
I had her back up to the end of the table, while still straddling, and leaning forward. I pressed my cock into her, fucking for just a few minutes. Then I had her lying on her back, spread her legs and ate her pussy. The Magic Wand was at the ready to vibe her vulva and clit while I continued to eat her and finger her. We have a lube called Slippery Stuff that I love for her pussy. It is super slick so great for giving her a hand job and fingering her. Between the Magic Wand and me eating and fingering her, her pussy was engorged with arousal, and she was seemingly at the edge…and her orgasm was nowhere to be found.
"Don't dwell. Move on to what else feels good for us," I thought. She started to suck my cock. I straddled the table again and she put the Magic Wand under my balls and slurped away on my head and shaft. I was so hard, the kind of hard that looks and feels like an angry cock. I led her to our bed, positioned her in missionary at the edge of the bed and fucked her while I was standing, one foot on the floor, one foot on the bed, grinding her vulva and thrusting. I repositioned her in the middle of the bed, turned her on her right side, straddled her right leg, pushed her left leg up and fucked her really hard, with my hands on her shoulders, pulling her into me. She closed her eyes, had the look of submission, and started to turn red in the face, as she does when she is about to climax. Nope! I turned her prone bone, lie on top of her and I came intensely hard.
As much as I accept that sometimes, she does not climax, and I know she enjoys the intimacy and getting me off, I still feel a little guilty. Like I didn't do my job. Alas…the ego.
By then two hours had passed and we were starving. I made filet mignon in Korean BBQ sauce with green beans. I sipped a Manhattan, and we enjoyed the afterglow of sex as we ate.
© 2022 Red Hot Red Erotica